Train To Proclaim is a ministry that is passionate about helping people understand what the Gospel is and provides tools and training in how to engage non-church people with the gospel. We understand that churches find it a challenge to create a culture of evangelism and there can be a resistance to being actively involved in the Great Commission.  Stuart Millar (Founder and Director), trains groups of Pastors/Christians around the world how to clearly communicate the Gospel and helps church leaders develop a culture of evangelism and implement realistic evangelism strategies in their churches.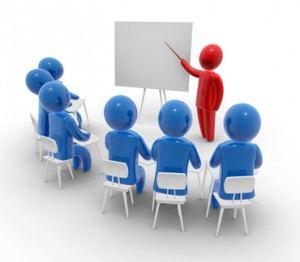 Jesus commanded the church in Mark 16:15 to "Go into the world and preach the gospel." Most Christians freely acknowledge that they are failing to obey this command. We can work with you to motivate, train and mentor your people so that they can experience success with this critical aspect of Christian living.

Personal Evangelsim and large scale Multi-media Tools. These are designed with you in mind to help motivate and inspire you with "the task" of building the Kingdom. Tried and tested with over 300,000 people from all around the world, they are geared to work in any situation you find yourself.  Download the G7 App, a fantastic way to share your faith in a culturally appropriate way!
Contact us for more information on how we can work with you and your church to be better equipped to share the best message of all time!
 Read more about TTP's vision and how you can be involved.
---
(Below, Stuart, Maria and their four children – Sam, Amy, Matt and Libby.)